Mia Shower Doors is striving to be an industry leader in designing and installing custom frameless shower doors in Raleigh NC.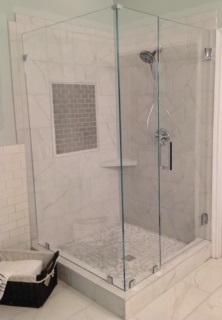 Raleigh bath is a reflection of your style, selecting a distinctive frameless shower door enclosure and hardware is paramount.  The timeless beauty of glass combined with our design simplicity creates an enclosure not only elegant, but also easy to maintain.  Our commitment to provide luxurious quality that you can see and feel every time is unwavering.  We build beauty that lasts a lifetime at Mia Shower Doors!  Unlike many of our "big business" competitors in Raleigh, we focus mainly on frameless shower doors and tub enclosures, which allows us to have the dedicated knowledge and ability to serve our clients effectively with the care and attention they deserve.  Our 20+ years of experience ensures that your frameless shower door installation is precisely measured and fitted by our competent professionals in Raleigh. Mia Shower Doors offers uncompromising quality and dedicated personal service.
A frameless shower door can create a showcase for your tile or stone in your Raleigh area home bathroom remodeling project.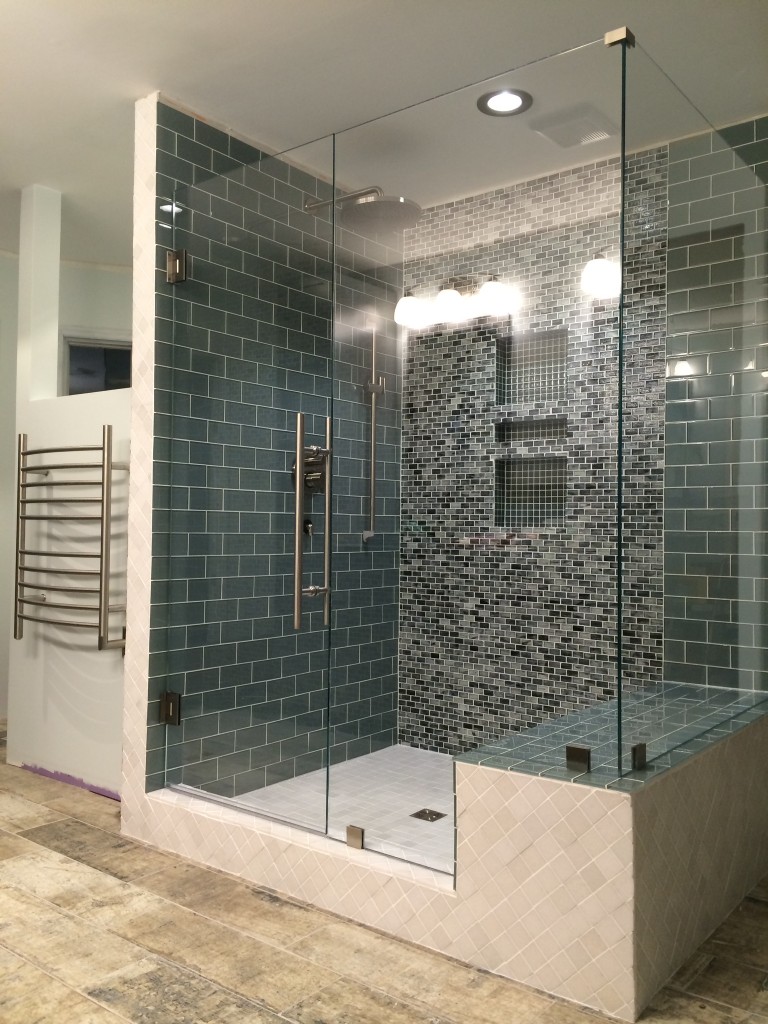 you!